Take your practice to the next level

with guided practice solutions
Guided Practice Solutions is a Dental Service Organization that was founded with one goal in mind: to assist with the smooth transition of dental practice ownership. As dentists themselves, Drs. Smith and Little understand the day-to-day responsibilities of running a dental office and what dental professionals need from a DSO. We strive to provide clinical autonomy for providers to improve each practice's systems and help dentists provide enhanced experiences for their patients.
DOCTOR OWNERSHIP AND PARTNERSHIP OPPORTUNITIES
At GPS Dental, we offer affiliation and ownership opportunities to doctors who are coming out of school/residency, existing doctors that are practicing, as well as a pathway for doctors who are looking to sell and partner with us.
Is GPS Dental Right For You?
Partner with Us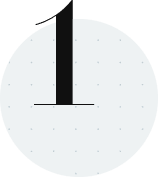 Step One
Getting to Know Your Practice
Once you start a conversation with our team, we will take a good look at your practice and your goals to determine if a partnership between your office and GPS Dental would be mutually beneficial. If so, we'll proceed to step two!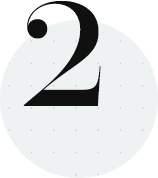 Step Two
We'll Take it From Here
Our qualified team will take over the administrative tasks that you, a dental professional, don't have the time or desire to do. Accounting, marketing, and IT tasks will be taken care of by our staff to lighten your workload and free up your schedule.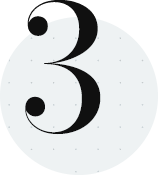 Step Three
Focusing on Your Real Goals
Now that many of your daily tasks have been delegated, you and your in-house team are free to focus on the bigger picture. Our partners are routinely able to grow their practices significantly and achieve goals like expanding into new locations.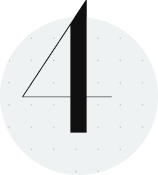 Step Four
Increase Your Profit
At the end of the day, the real goal is to see increased profitability. Having more time and energy to spend on your business will allow you to invest in new ideas and create new opportunities for yourself, your team, and your business.
We strongly believe that while we treat teeth, we are all in the People Business.
Our Partners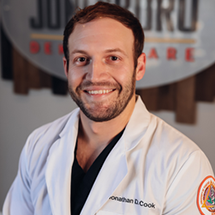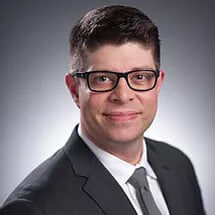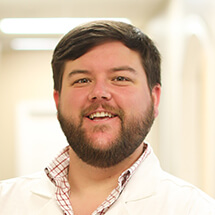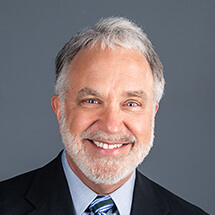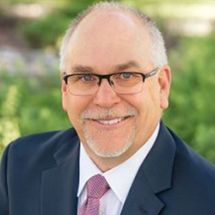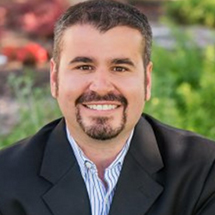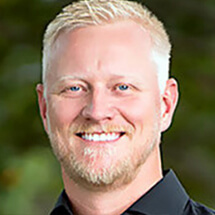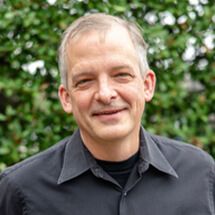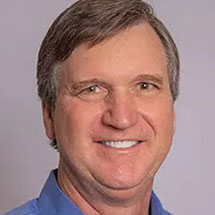 "GPS Dental has given me the opportunity to spend more time doing what I love. I'm able to provide patients with my undivided attention without worrying about small details slipping through the cracks. It's a huge weight that's been lifted!"
Dr. Jonathan Cook
Jonesboro Dental Care (Jonesboro, AR)
"As a new partner to GPS I finally feel like I have found a community of like-minded dentists, that are focused on patient care, employee satisfaction, and clinical autonomy. I was a former partner of another DSO, the difference is night and day. I couldn't be happier with my decision to join the company."
Dr. John Friedmann Jr.
Hermitage Dental Group (Hermitage, TN)
"As a younger dentist, starting a practice with a group that gave me clinical and business support was paramount. GPS has helped me grow a practice that truly puts patient care first. No quotas, no pressure to meet unreasonable production goals. This freedom allows me to provide the best care for our patients and to facilitate amazing growth in a business."
Dr. Jacob Langston
Taylor Wagner Family Dentistry, (Jonesboro, AR)
"Being the first practice acquired by Southern Dental Group (GPS) back in 2015, I have had over seven years to know Dr. Smith and Dr. Little. I continually feel blessed to be part of this dental organization because, beforehand, I had heard mostly negative things about corporate dentistry. Dr. Smith and Dr. Little told me that since I had been successful, to just keep doing the same things and they would take the load off me on the non-dental part of the practice. Also, I no longer lay awake at night worrying about if something happened to me, and how difficult it would be for my wife to sell the practice. I love dentistry and I love doing it with GPS!"
Dr. Richard Toland
Toland Dental, (Wynne, AR)
"I am transitioning out of ownership and heading for retirement soon. GPS has provided a safe and comfortable solution for me to maximize my investment and set up Dr. Maddox and our office for continued success in caring for our patients. Dr. Smith and Dr. Little have created a fabulous Support Team at GPS for Partners, doctors, and staff, that helps facilitate one of their best features- excellent communication. They have always met and many times exceeded expectations! For Balcones Family Dental, partnering with GPS was definitely the best choice we could make."
Dr. Paul Lounsberry
Balcones Family Dental, (Austin, TX)
"My previous partnership dynamics changed. With a retiring partner, it was time to consider all opportunities for my future. Partnering with GPS gave me the opportunity to continue building off the success of our practice and position ourselves well for future growth. Dr. Smith and Dr. Little have created an amazing culture of support. I feel confident in my financial and professional goals with them by my side."
Dr. Ross Maddox
Balcones Family Dental, (Austin, TX)
"My description of how joining with GPS has affected my practice and life is simple. It has been life changing. Drs. Little and Smith said they want GPS to be only additive. They designed it to be a company that supports in areas which can help the practice while letting the practices do what we love to do, provide patient care. GPS has fulfilled that exactly. Certainly, the transition has required a lot of work from both their team and mine, but now we are all one team, GPS! I couldn't be happier with my decision to become a part of the GPS family!"
Chip Mercer, DDS
"As a recent hire at a GPS practice, I was very impressed with the streamlined onboarding process. The helpfulness and attention to detail of the GPS staff enabled me to complete my paperwork quickly and focus on caring for GPD patients that much sooner."
Dr. Froude
Granbury Park Dental
"Merging with GPS two years ago has been a full-steam ahead, never-look-back move that I'm confident in every day."
Dr. Todd O'Neil
Blue Valley Smiles